DESING AND CONSTRUCTION
OF FILTERS AND COMPLETE SYSTEMS
SINCE 30 YEARS
We have been operating for over 30 years in the six main industrial sectors: Oil and Gas, Food and Pharmaceutical, Chemical and Petrochemical, Water Treatment, Energy and Industrial.
What makes us stand out is our philosophy of following the customer's order every step of the way – from the design phase to implementation.
Thanks to the use of cutting-edge technologies and the contribution of a team of dynamic individuals with great experience in the field, in addition to the standard product range, GV Filtri's engineering division offers complete filtration units for engineering firms and end users, which are designed and created in compliance with all the major building codes
(ASME VIII Div. 1 & 2, EN 13445, PED, ecc.)
We are a dynamic company – we study the customer's every need with the aim of offering the most suitable solutions for the required filtration
We see our job as a challenge – and we want to win; we put ourselves to the test and improve performance quality, by bringing our preparation and experience to the table.
Our versatility, professionalism, and speed in finding optimal filtration solutions has allowed us, over the years, to help our brand blossom and stand out on the international market.
Our corporate vision is "informal": collaborators, partners, or employees are autonomous in terms of management, but they all feel part of a bigger body. Together we share opinions, discuss options, and find the best solutions.
Thanks to this model, the skills of the people working at GV Filtri flourish constantly. This allows us to find effective and cost-friendly solutions
WELL-BEING FOR OUR PEOPLE
AND FOR THE PLANET
We work for the well-being of the people who bring our brand to life with their efforts and commitment. We strive to offer you the best filter solutions for your needs.
Together we can create industrial filters for a clean and sustainable world.
THE QUALITY CERTIFICATIONS
The ISO 9001 certification constitutes an essential requirement when placing products and services on the market.
An organisation which chooses to adopt an ISO 9001 quality management system stands out from unqualified competition, whilst increasing both its visibility and competitiveness. All efforts and functions are hence more strongly driven towards the final result, and greater attention is given to internal and external customers.
Moreover, we are also certified according to PED 2014/68/EU Annex III, Module H.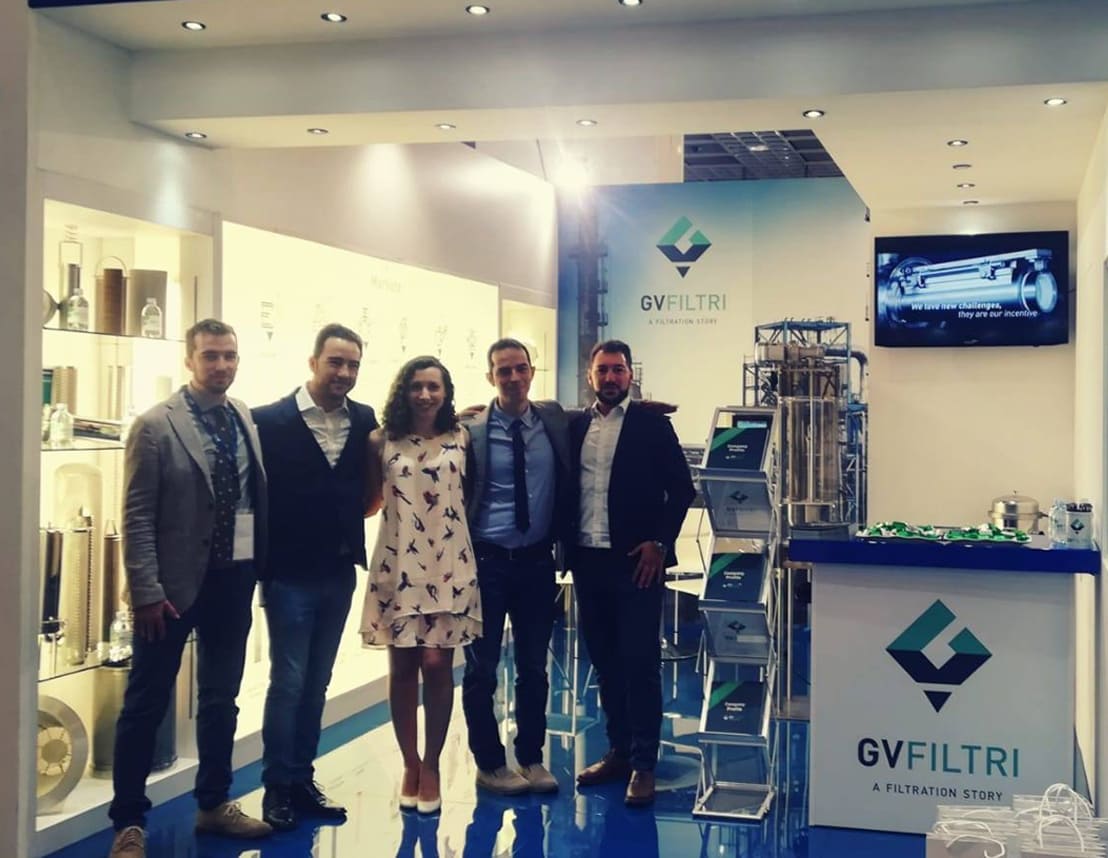 G.V. Filtri Industriali S.R.L.
If you have found what you are looking for or want a customized solution, this is the quickest way to contact us.