BESPOKE

FILTRATION SOLUTIONS
A standard filter may sometimes offer the best solution.
In many other cases, our engineering department steps in.
This is where our custom filters are designed.
We also develop complete filtration skids.
From the design of filtration systems to designing of complete solutions.
The expert engineers at GV Filtri are able to design all kinds of filtering solutions thanks to their experience in different areas.
THE HIGHER STANDARDS OF QUALITY FROM BEGINNING TO THE END We recommend technologies that can make your business process more efficient. We advice the best solution to suit your application process and optimize maintenance aiming the optimal cost saving efficiency ratio. We meet important requirements to ensure the highest quality.

We provide the installation manual and the management guide.
DESIGN OF BESPOKE FILTERS AND FILTRATION ELEMENTS
Designing filters is part of our day-to-day work.
Based on the results of research carried out in our laboratories, we define the specifications for filters.
Using this data, the team designs the filter in detail, making sure it has the right properties to meet process and customer requirements; in a final stage, we produce the filter ourselves.
Are you looking for a customized solution? Tell us about your project.
DESING OF COMPLETE FILTRATION SYSTEMS
We offer complete and bespoke filter systems for all types of filtration.
Our filtration systems are "plug and play" upon delivery and come with all the support needed for set-up.
Filters can be designed according to specific requirements or developed following laboratory or on-site research.
Are you interested in a filtration system which is both complete and bespoke?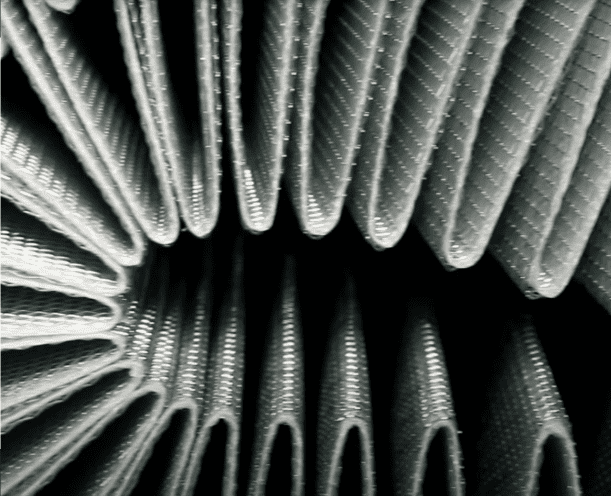 FROM DESING AND MANUFACTURING TO INSTALLATION
The engineered solution is installed, tested and ready for use.
GV Filtri provides for timely and tailored delivery of your budget.
If you have found what you are looking for or want a customized solution, this is the quickest way to contact us.